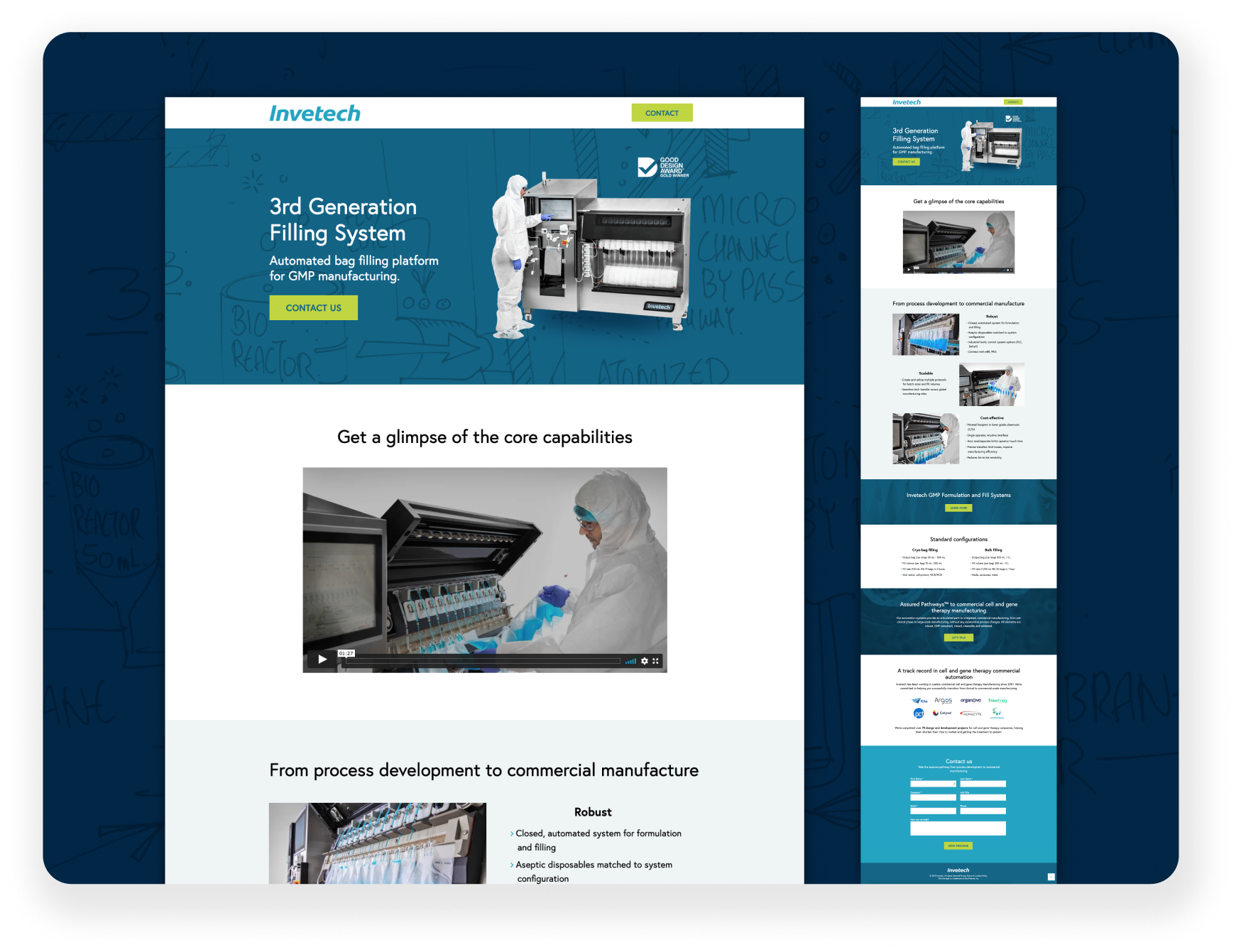 Paid Media Design Support
2020-Present
Agency Credit: Digital Reach Agency
Invetech is a full-service provider of product design, instrument development, and contract manufacturing with a focus on healthcare markets. They partner with DRA for their paid media, SEO, and creative service needs.
As a primary point person for this client, I've collaborated with their Head of Marketing to develop effective ad campaigns, landing pages, and other marketing collateral.
ABM Campaign Project
Take a deep-dive look into a recent collaborative project for Invetech.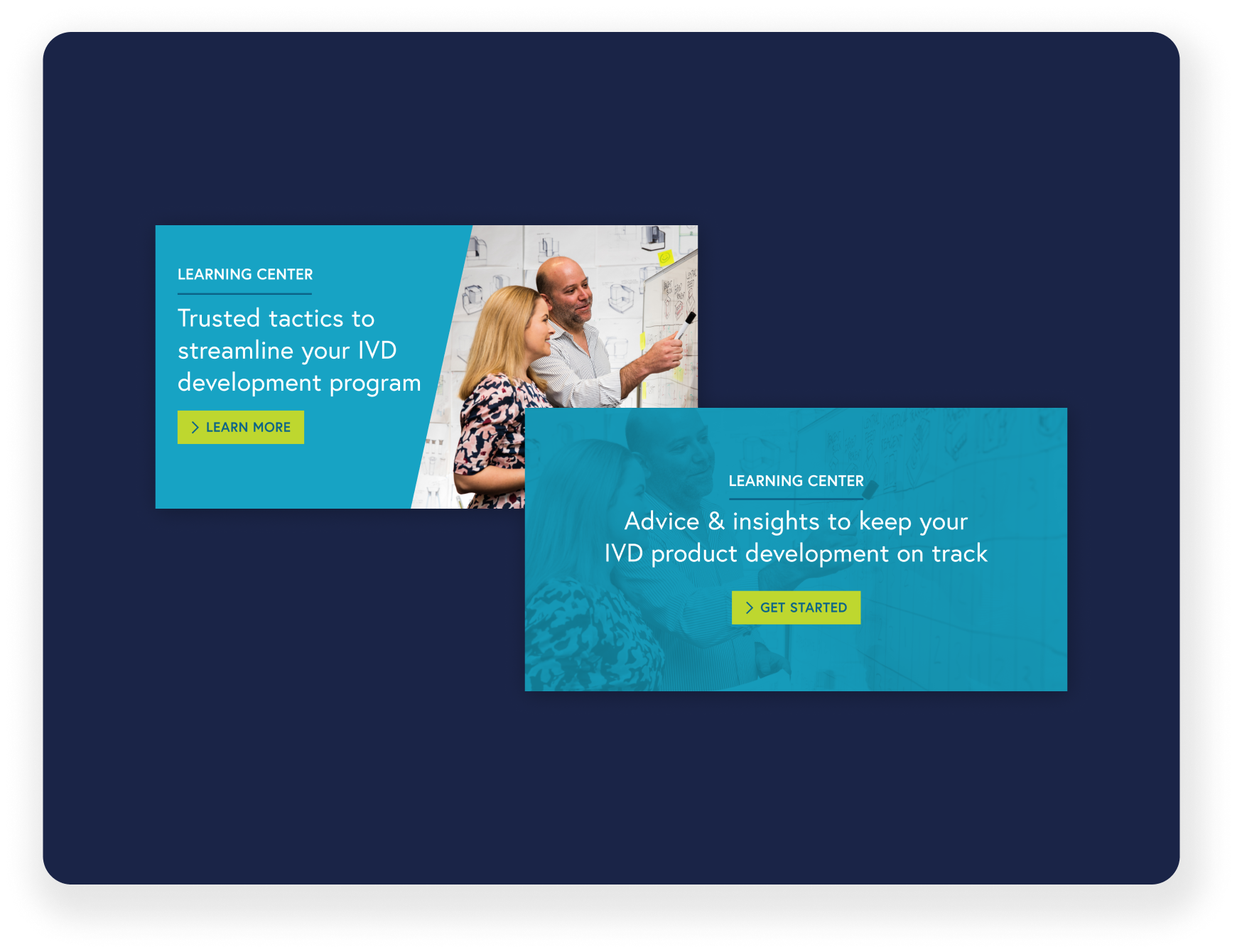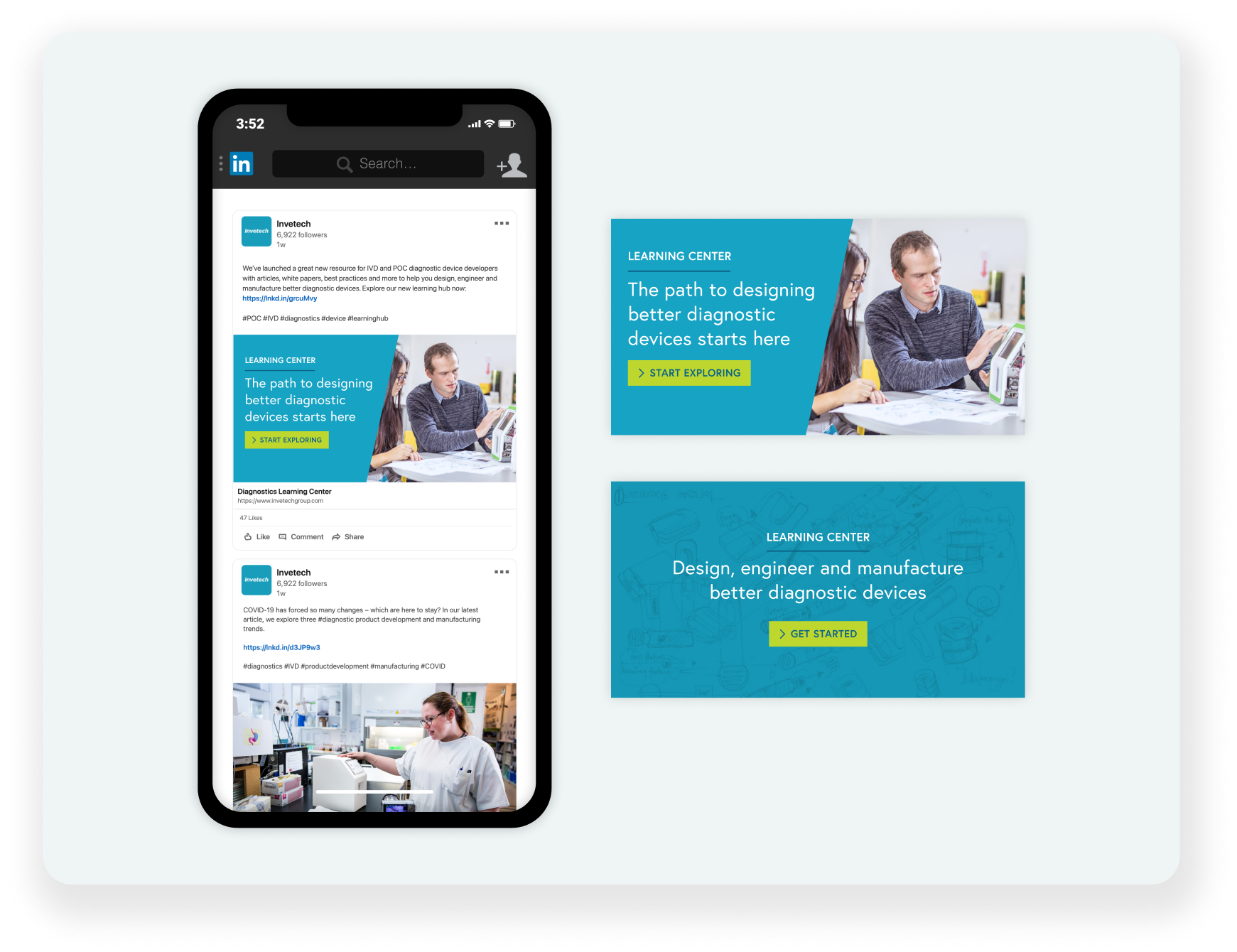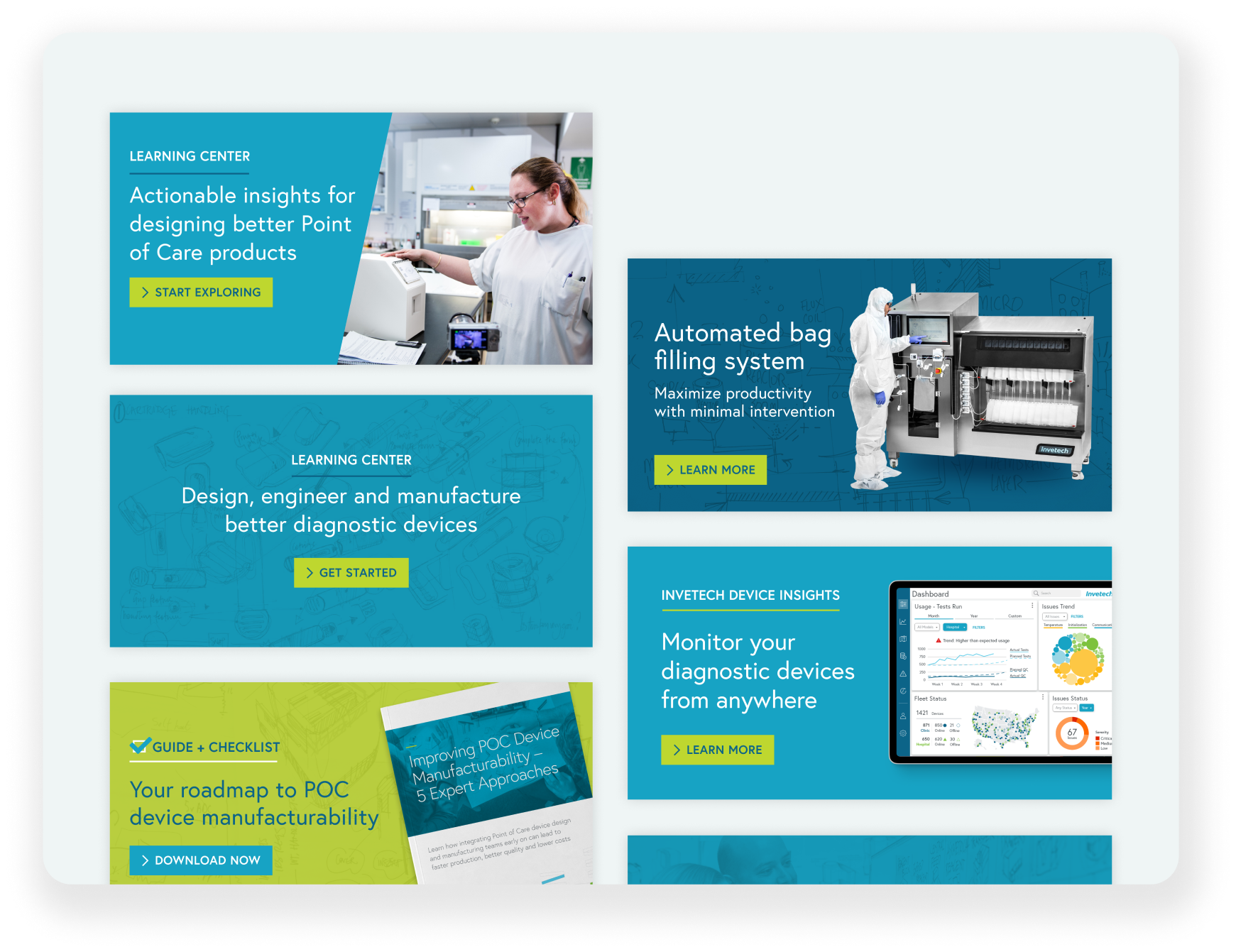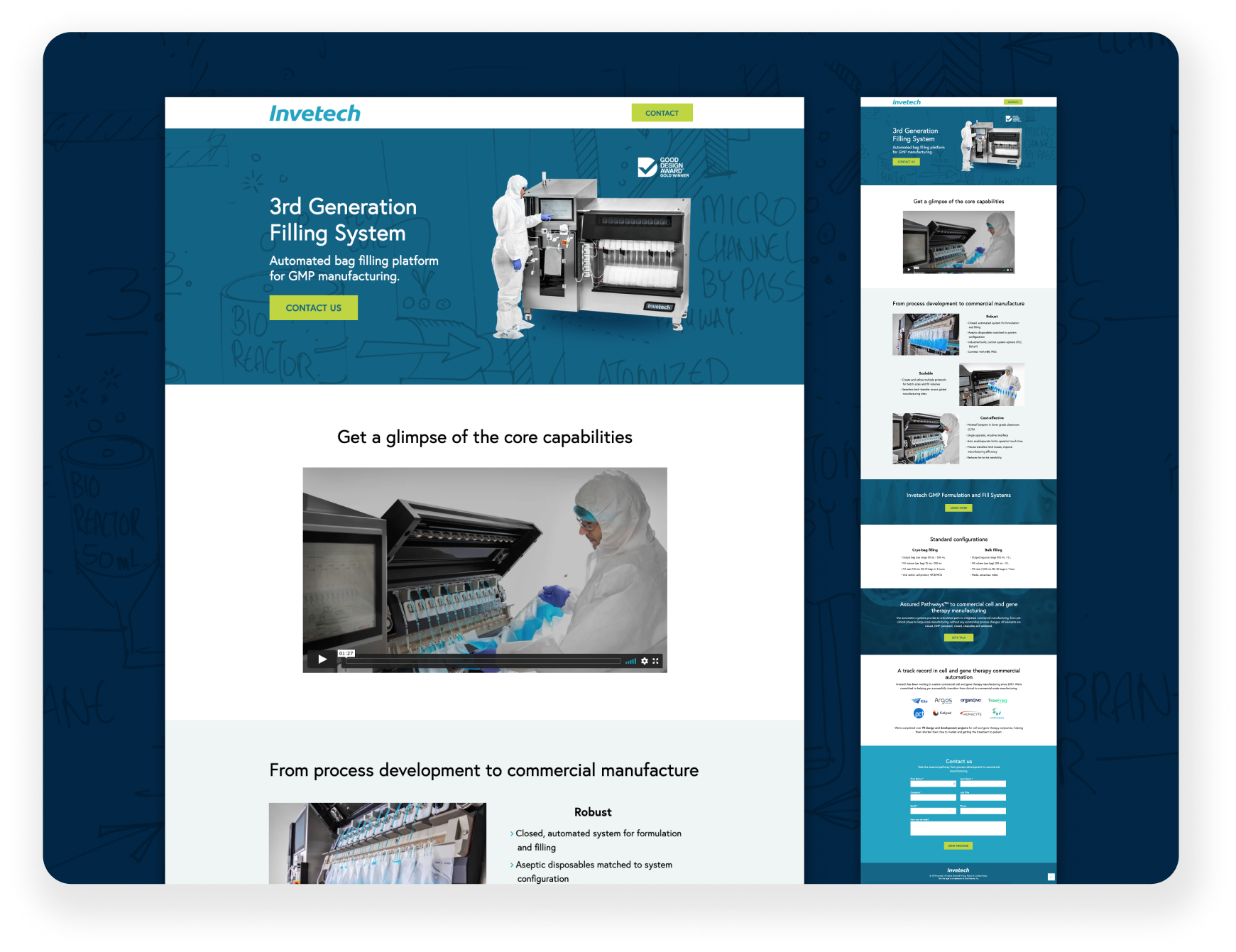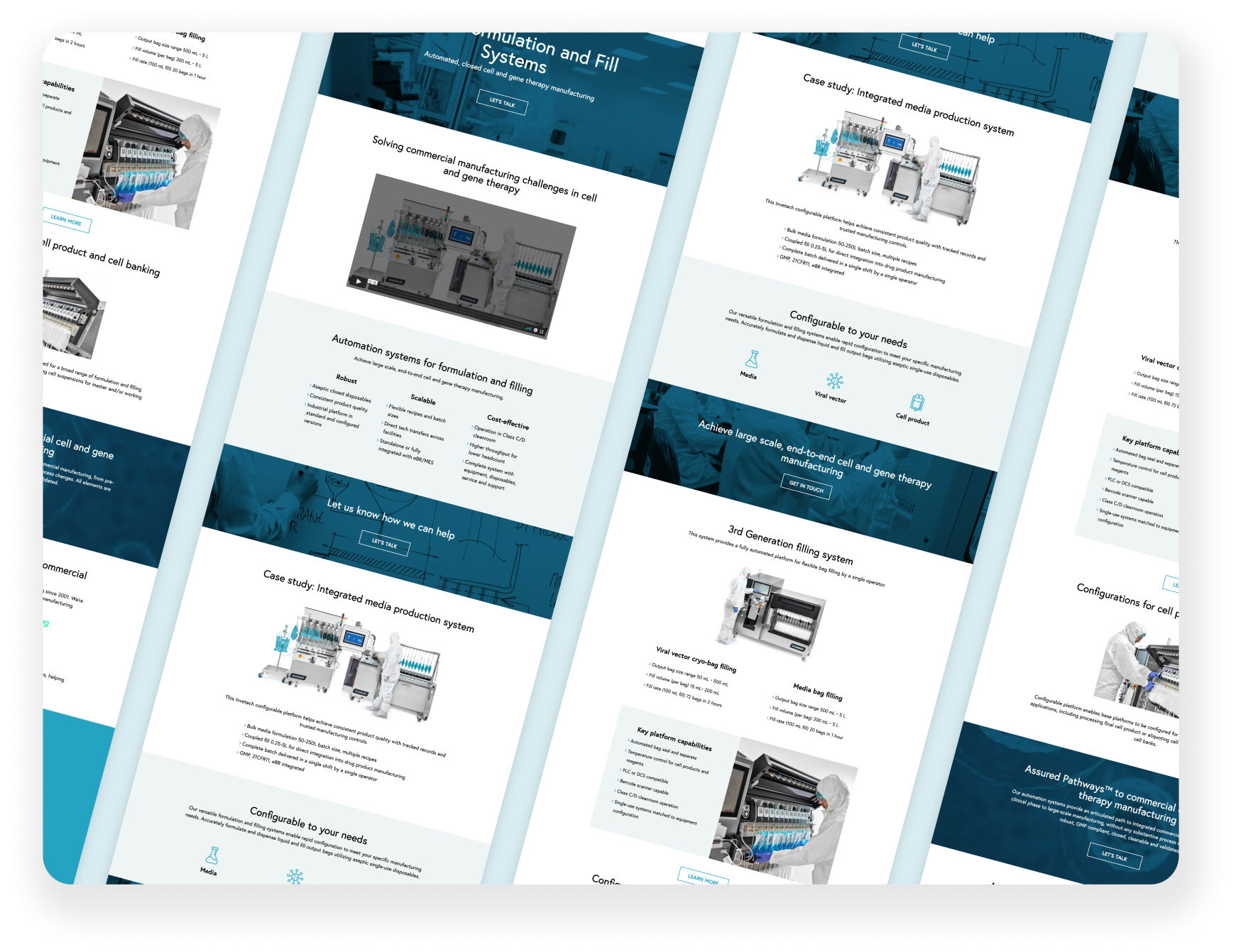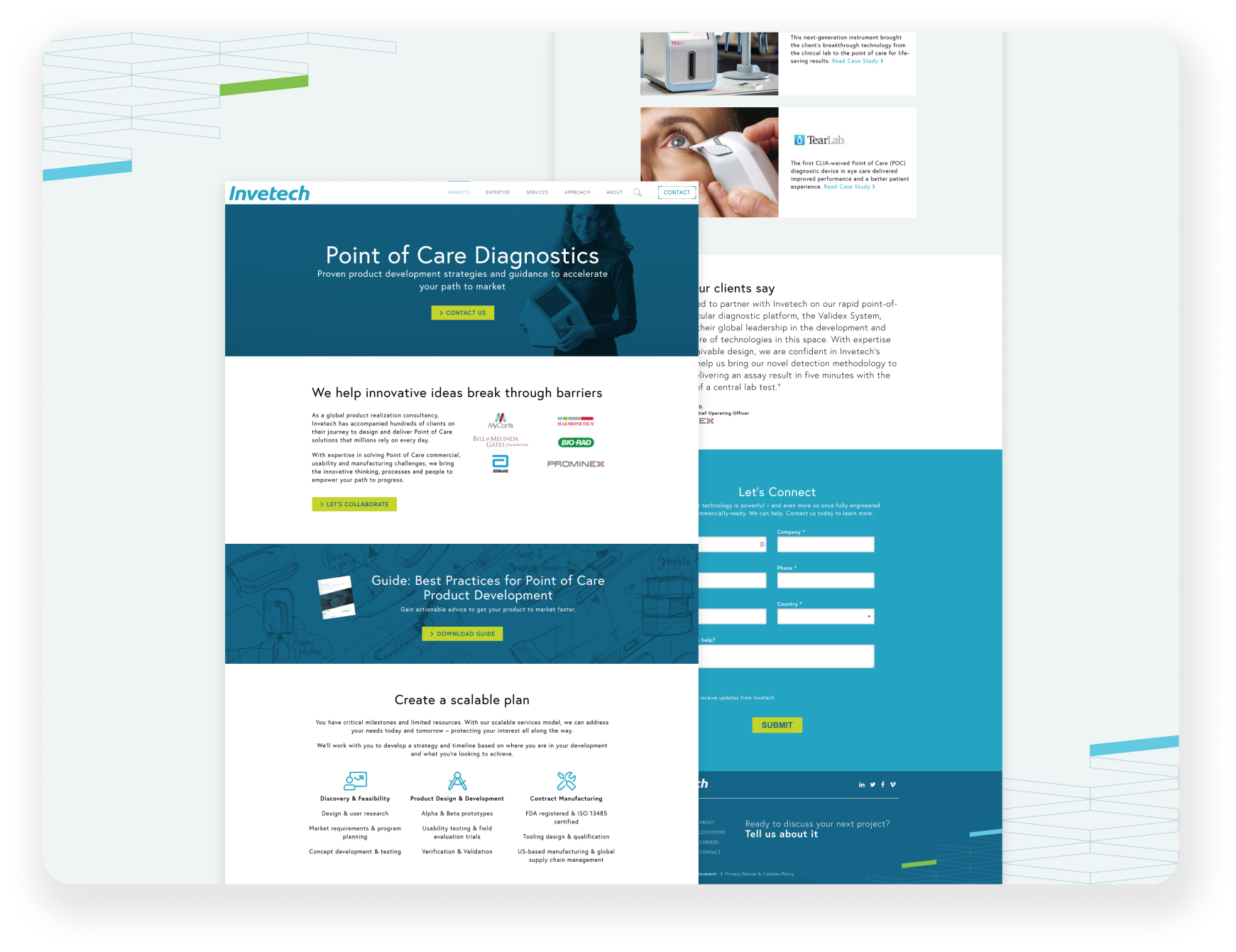 Design System
Tool of choice: Figma
While Invetech has established corporate brand guidelines, our team needed an abbreviated version in Figma to reference and pull assets from with ease. Includes: Logos, color palette, icons, button styles, Illustrations, typography, container styling, placement best practices