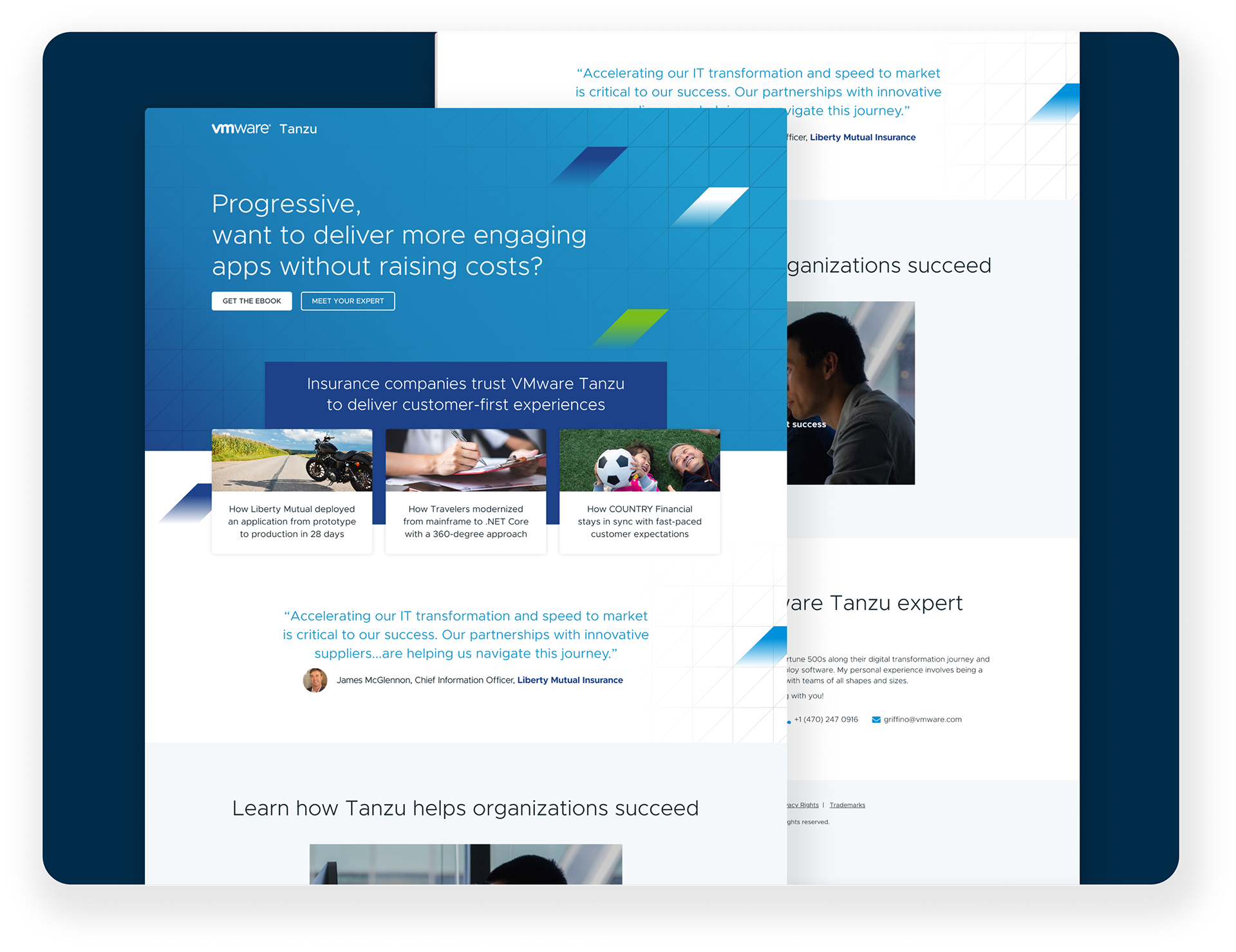 Brand Experience Design, Ad Creative, Landing Pages 
2020-Present
Agency Credit: Digital Reach Agency
VMware Tanzu is one of DRA's largest clients. We have an on-going design support retainer, where we provide ad creative, strategic support, and landing pages for their ABM and Paid Media initiatives. 
As the primary design point of contact for this client, my role consists of managing project timelines, fulfilling ad creative requests from concept to delivery, and various marketing collateral needs. With very robust and stringent corporate brand guidelines, we had to be very strategic and careful when it came to concept exploration.
Ad Creative
From concept to delivery, we built ad campaigns across their verticals including DemandBase ABM and paid social. Every campaign would start with a request from the client, a round of concepts and revisions, then applying the chosen concept to all dimensions. They would then be sent to the client for approval/feedback.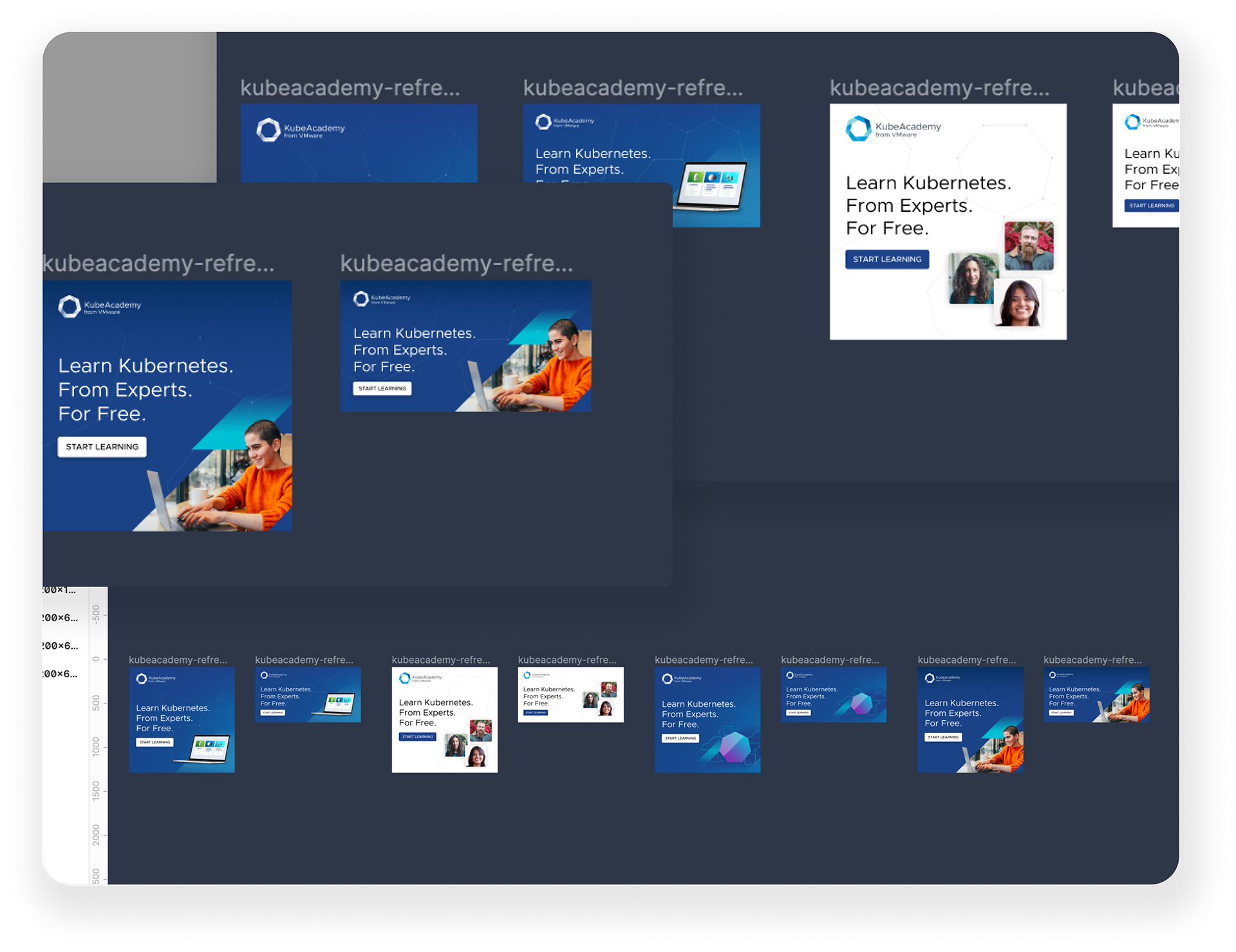 Templates
Occasionally, I would receive a request from the VMware Tanzu team to develop some easy-to-use, templatized creative. For example, imagery used to promote webinars across different touchpoints (thumbnails, social ads, landing page hero images, etc.)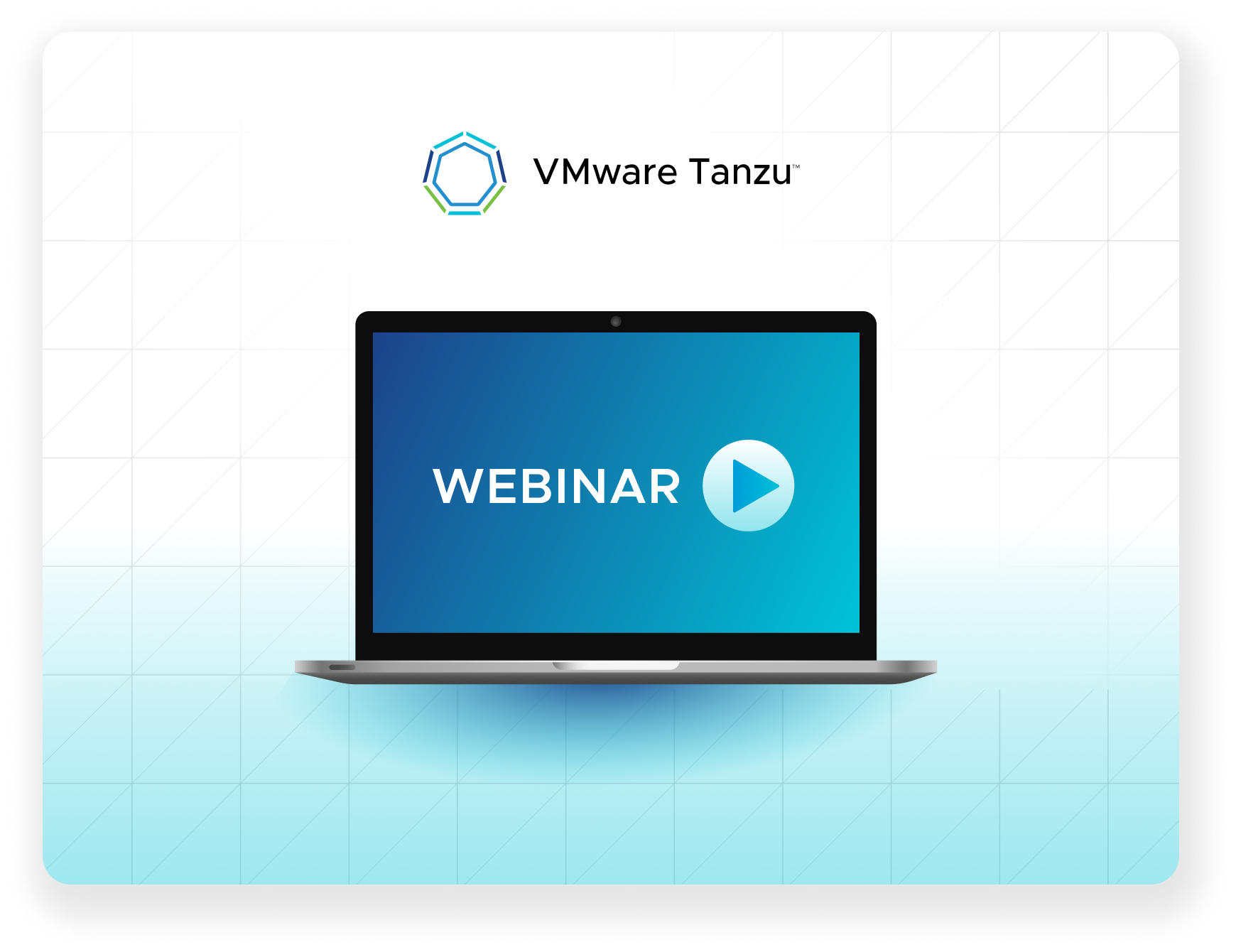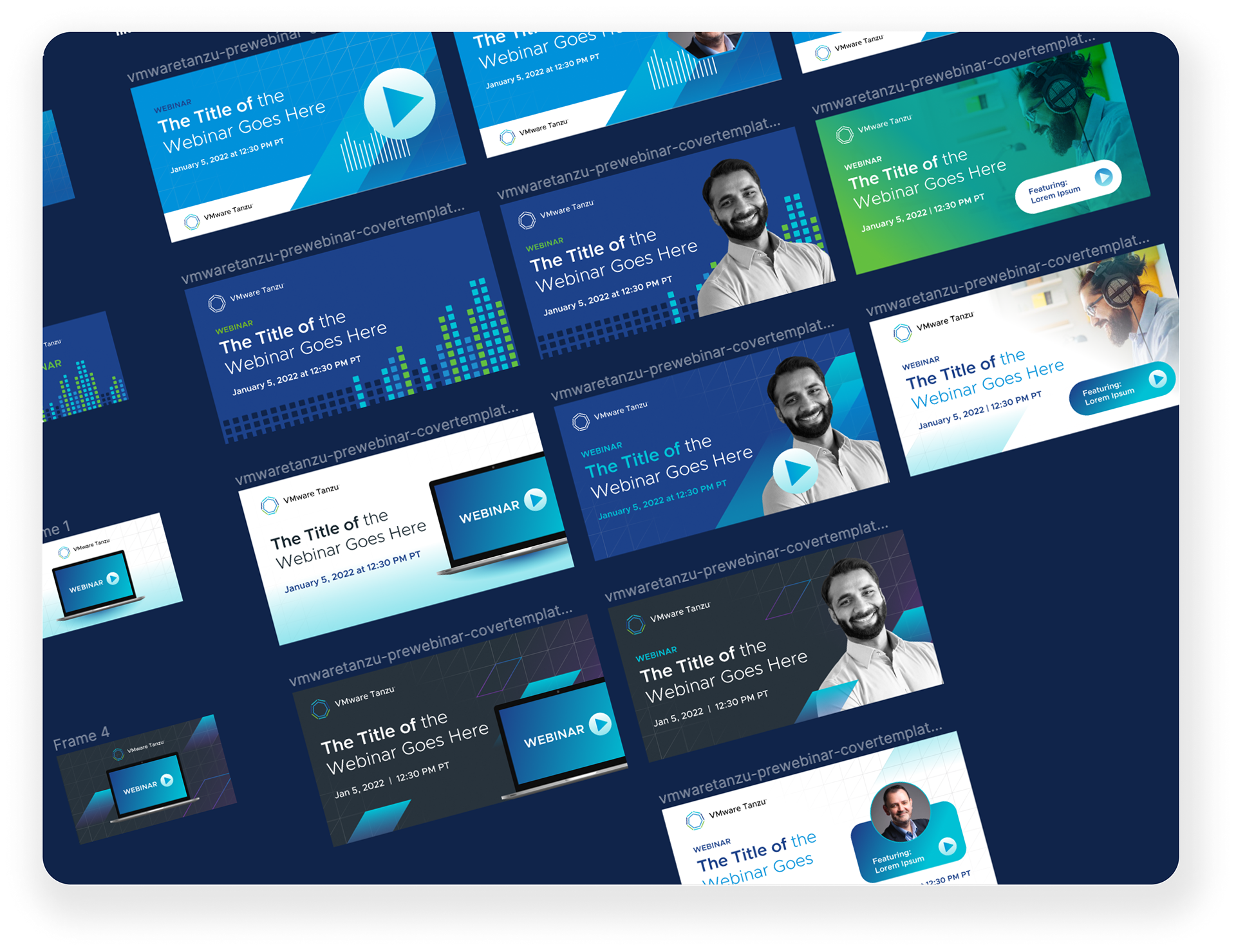 Design System
Tool of choice: Figma
Many of our clients like VMware already had a very robust brand guideline infrastructure, however, our team needed a distilled version to reference and pull assets from while working in Figma. I built out a consolidated "Design System" in Figma for each of our clients, including VMware.
Each design system features client-approved stock imagery, illustrations, and ad concept templates in addition to the standard colors + type + logo sections.