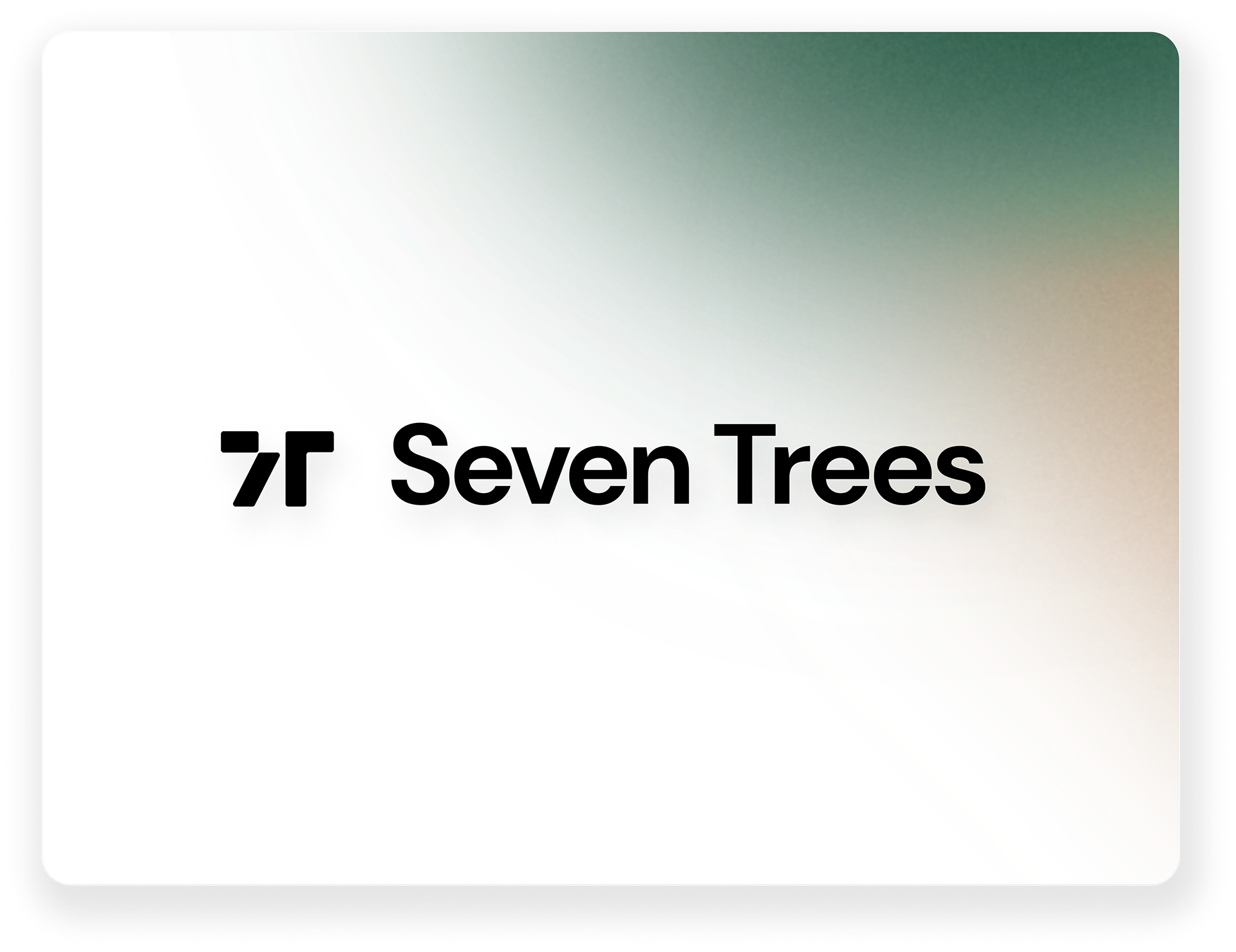 Brand Design, Style Gude
December 2021
Agency Credit: Digital Reach Agency
7TC is a crypto fund with a focus on DeFi. They provide an end-to-end gateway to the cutting edge of crypto investment opportunities.

My role in this project was to create their logo and style guide while leveraging my creative teammates for their feedback and help as needed. We aimed to strike the perfect balance between serious and fun, while giving them a highly flexible, evolvable design system.
The client had a very limited timeline and needed this put together within 5 weeks.
The client's budget was also quite limited with this being a pre-investors startup.
If we would get the brand and style guide to a place that felt compelling, engaging, and aligned with their vision, it would be a win!
The client would be passing this along to another team who would be developing their pitch deck, so it would have to be very easy to use.
Moodboards
After completing a 3 hour Brand Sprint session with the client, I put together 3 different moodboards to convey different directions. I had my fellow designer take a look and provide feedback, which helped me tweak the final product. Ultimately, we were able to refine one of them into the perfect experience of warmth and sophistication. This served as the guiding light for the next step.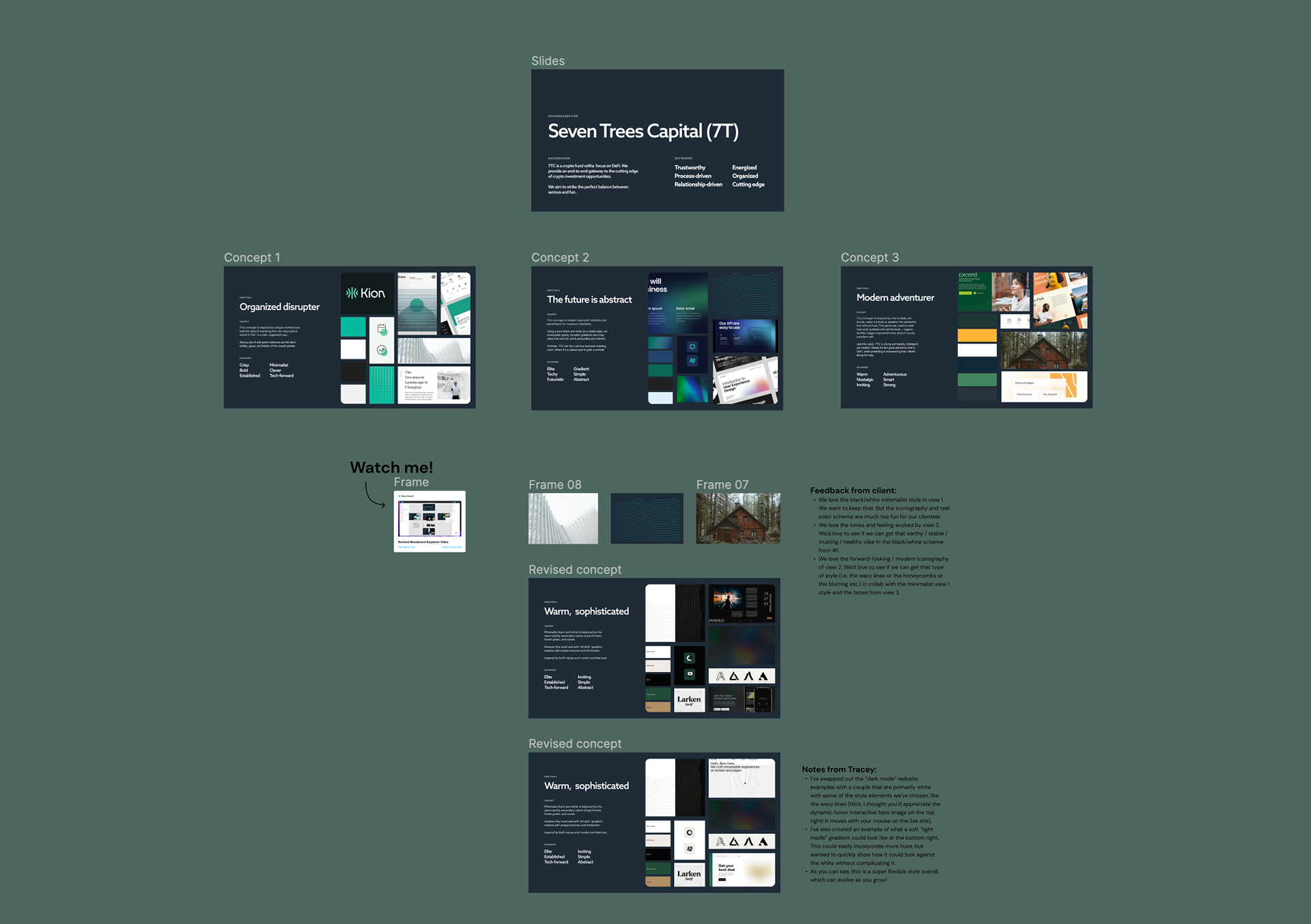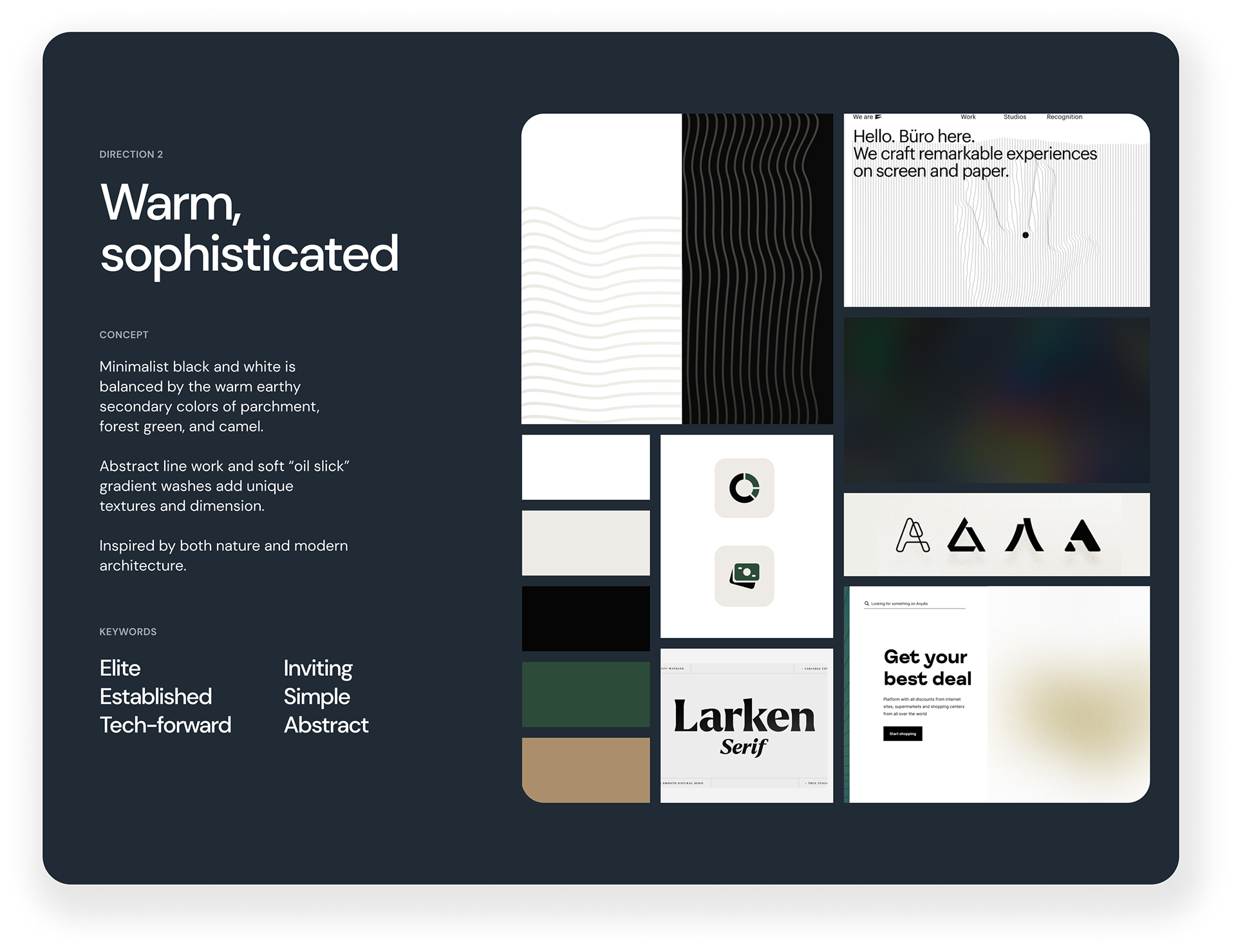 The logo system
Flexible, timeless, tech-forward, minimalist. These were our primary goals for this logo system. I enlisted the help of a freelance designer to start exploring different iterations of the 7T initials (the client was committed to having this be their icon). From these initial iterations, I was able to build the final one that felt most balanced and met those primary goals.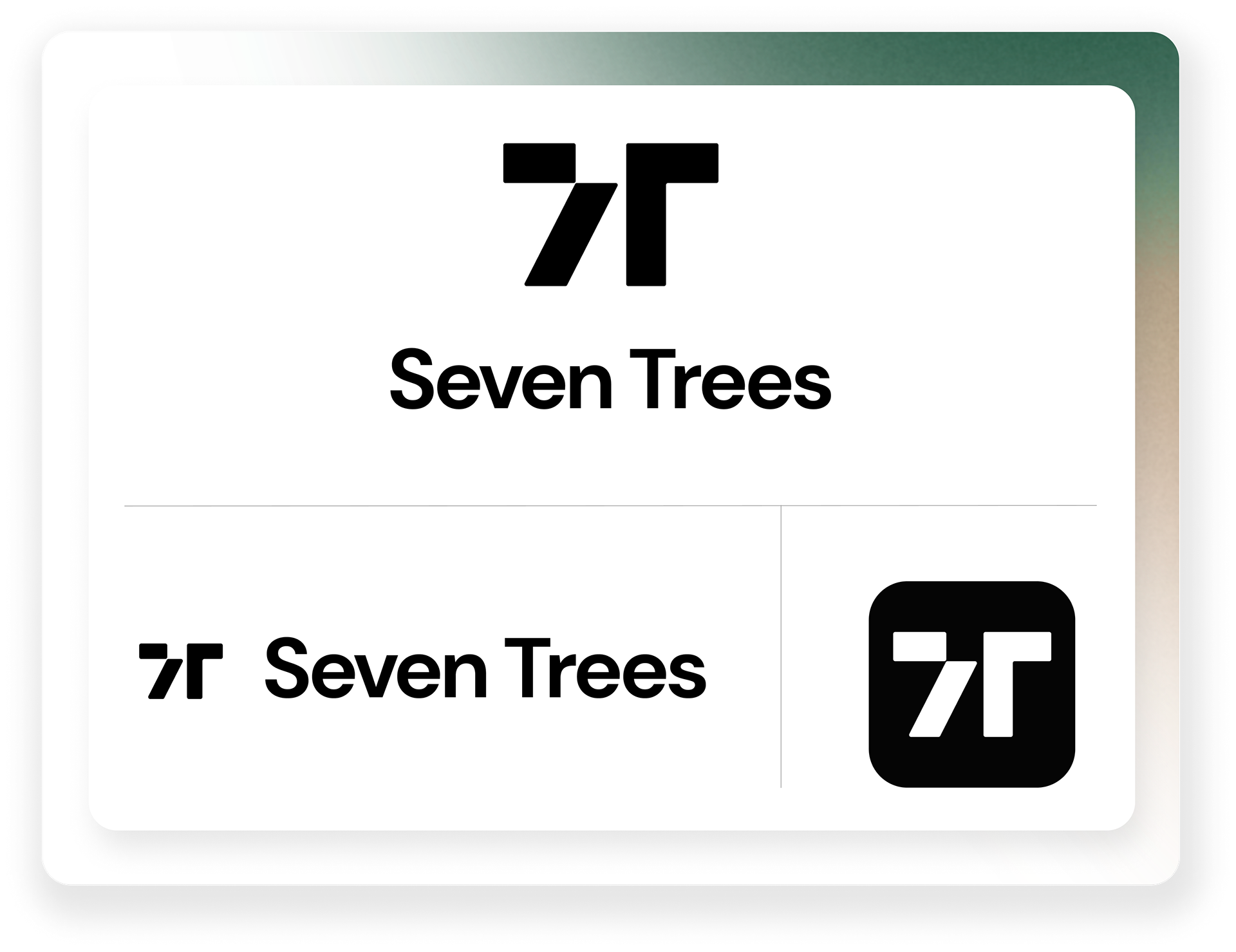 Style Guide
After approving the logo system, I put together an abbreviated yet thorough style guide they could send to their pitch deck team to start applying their new brand style right away. My co-designer, Cara, helped develop the gorgeous gradients that they could pull from.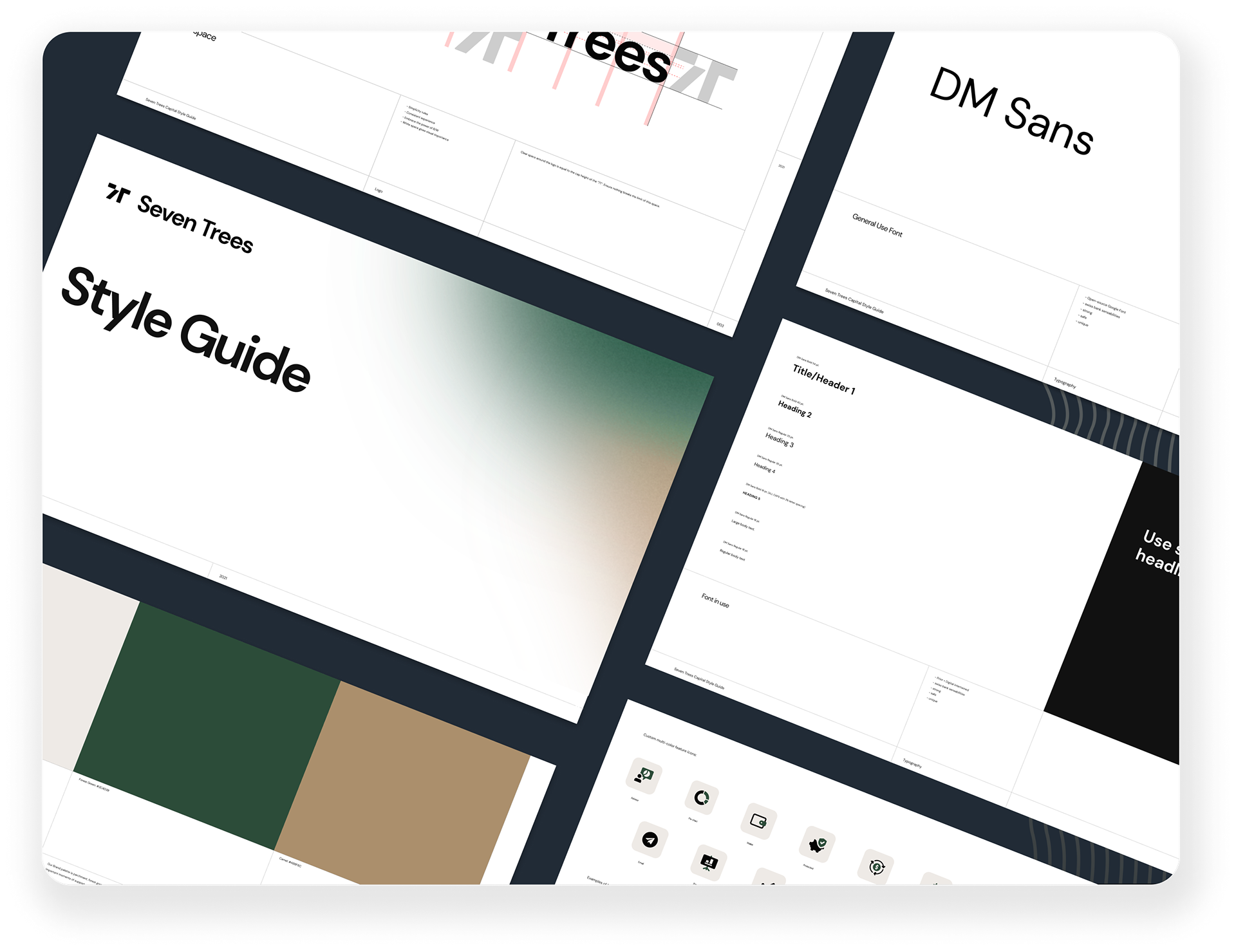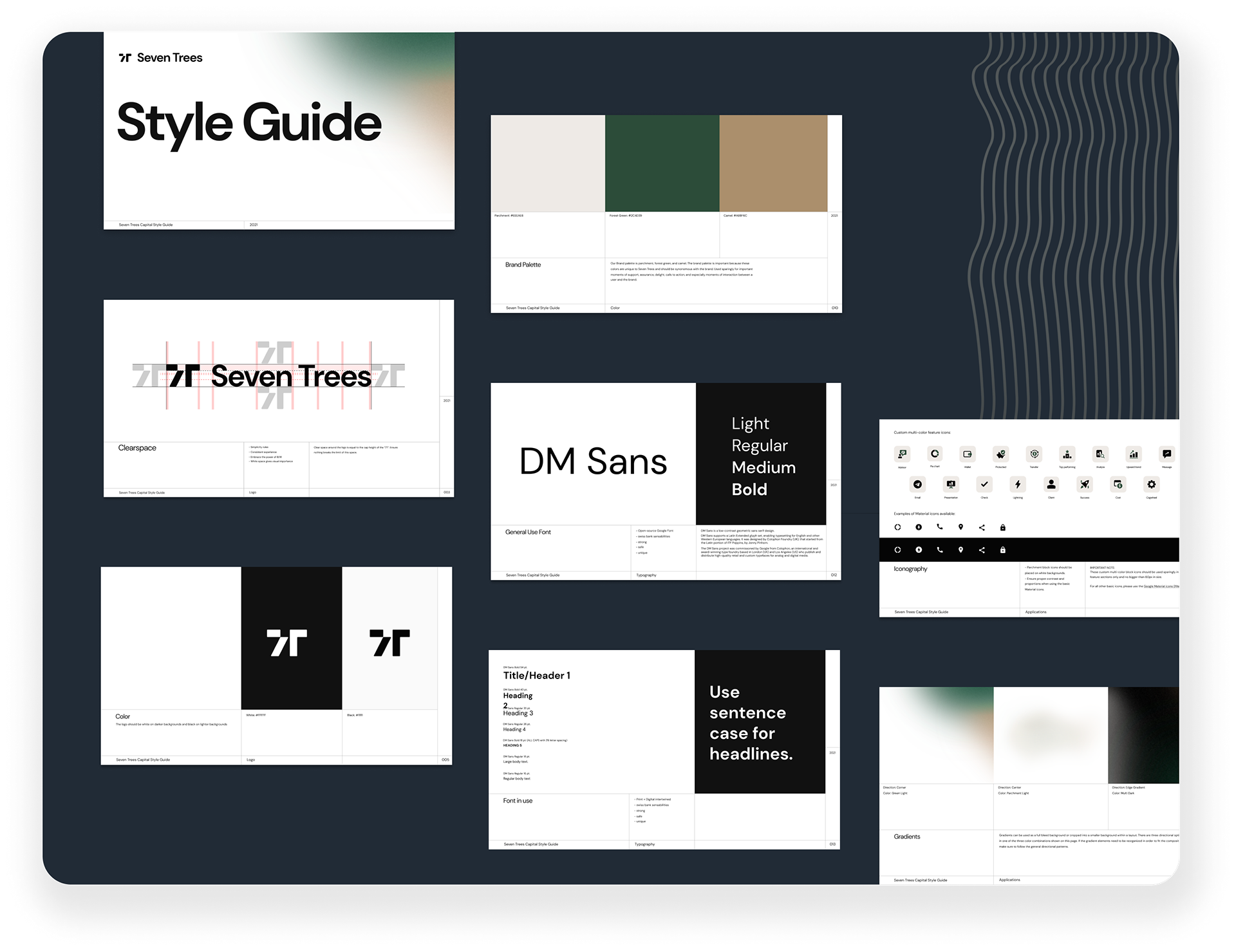 Despite the accelerated timeline, we were able to deliver the packaged files right on time!
The client absolutely loved the logo we developed and felt it was the perfect balance of modern, flexible, and sophisticated.
There was some confusion for the pitch deck team when it came time to implement some of the style elements, specifically the icons. Next time, I'll be sure to offer more specific guidance there.